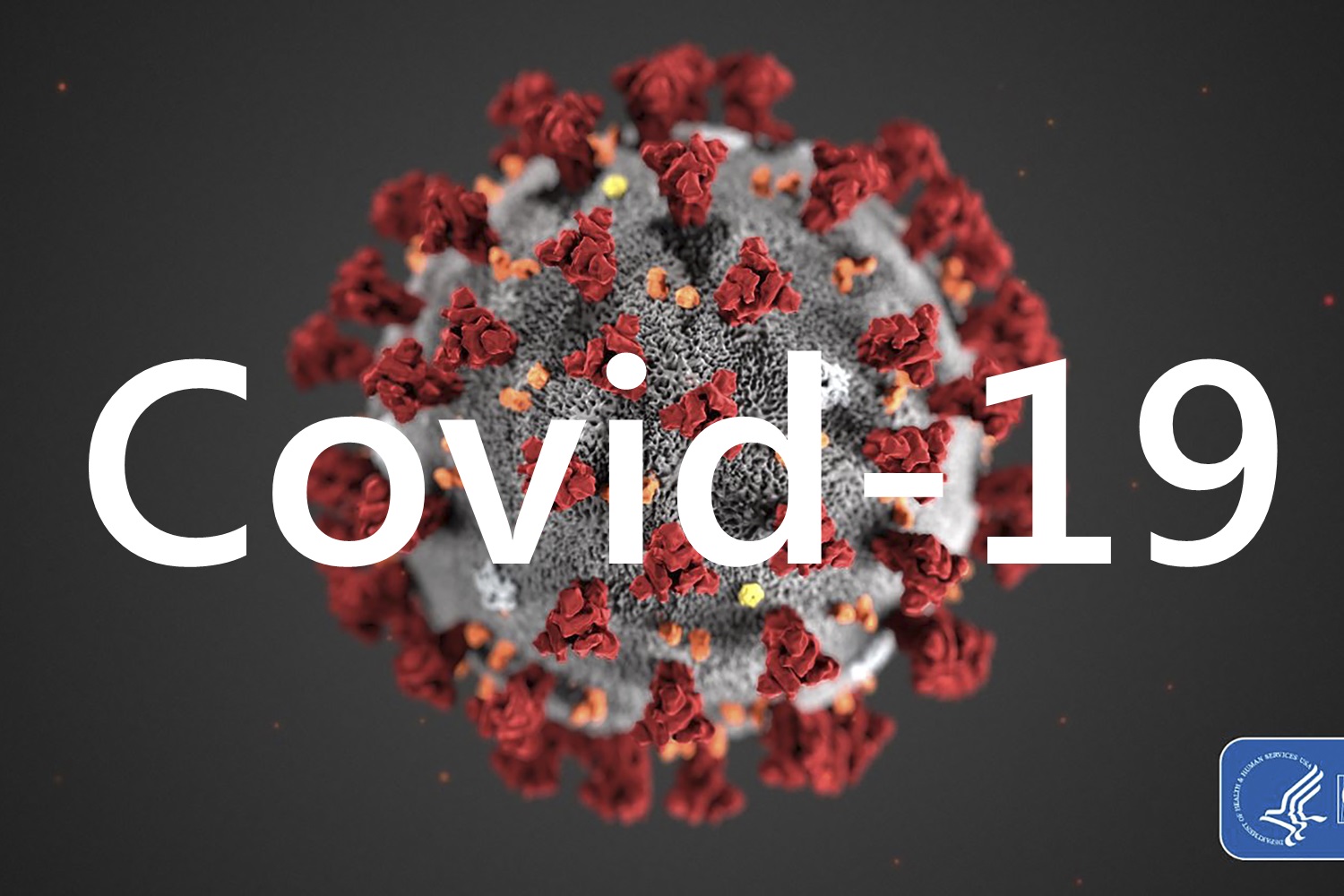 COVID-19 Update October 8, 2021

This week's COVID numbers are listed below:

COVID-19 Update October 1, 2021
To continue with the positive news (although the word "positive" usually has a different meaning when it comes to COVID), our district's COVID-19 numbers are encouraging this week. As of late this morning, there have been no new cases reported so far this week. While this is great news, it's important to remain diligent so we can continue to see minimal impact at school. We will continue to monitor our internal data as well as updates from the county and surrounding areas.

COVID-19 Update September 24, 2021
COVID-19 numbers are listed in the table below. While we did have some positive cases this week, they appear to have resulted from household exposures. Based on the timeframes involved and the fact that several were already in quarantine due to the household cases, no contact tracing was necessary at school. Thank you to everyone who continues to keep students home when there is a positive COVID case in the household. This step, along with keeping students home when they are not feeling well, are key factors in limiting potential exposures at school.

COVID-19 Update September 17, 2021
As the week has come to a close with today's early dismissal, I am happy to report no new cases among staff or students this week. Currently, four students are in quarantine due to exposure outside of school.

COVID-19 Update September 10, 2021
COVID-19 numbers continue to hold steady. We had no new cases among students or staff again this week. Hopefully, that trend continues. Here are the current numbers:

COVID-19 Update September 3, 2021
We saw no new positive cases among students and staff this week. Thank you to everyone for doing their part to make that possible. It takes everybody working together to minimize the impact of COVID at school. Here are this week's COVID-19 numbers from across the district.

COVID-19 Update August 27, 2021
Here is this week's update on COVID-19 numbers in the district:

COVID-19 Update August 20, 2021
Although I was hoping I wouldn't have to provide weekly COVID statistics this year, that was obviously just wishful thinking. Below, you will see the end-of-week figures for the district. Please remember to keep your kids home if they are not feeling well so we can limit the chances for virus exposure at school.

COVID-19 Update May 21, 2021
With the final full week of the school year complete, we head into the final three days with a desire to finish strong and an optimism that next school year will not include the challenges we faced this year. While recent changes to mask mandates and other mitigations do not apply to schools yet, I am hopeful that the situation will improve by August to the point that we can return to a more "normal" school setting. I applaud our staff along with our families for continuing to work through the challenges with the students' best interests in mind.

Here is my final COVID-19 update of the school year (it feels good to type that). Numbers improved this week and our current quarantine total is at its lowest point in nearly two months. Hopefully, the final three days will go smoothly as well.

COVID-19 Update May 14, 2021
Next week will be the final full week of the school year and with eight total days remaining, it finally feels like the end is in sight. Overall, COVID news continues to improve even though we still can't seem to escape the seemingly never-ending cycle of cases and quarantines. We had four positive cases in the district this week and we wish those families the best as they deal with the challenges that accompany the virus.

COVID-19 Update May 7, 2021
Our COVID-19 numbers have continued to decline since the spike we experienced a few weeks ago. Last week, we reported 86 students in quarantine/isolation. This week, that number has decreased to 27. Here is the chart:

COVID-19 Update April 30, 2021
As we cross another week and month off the school year calendar, we enter the final stretch to the end with renewed energy. With the finish line drawing nearer, it's difficult to remember all the ups and downs we've experienced over the last 9 months. From the development of our reopening plan in July to planning for end-of-year events in April and May, it's been a wild ride. We had our first positive COVID-19 case in the district in late August and didn't have another until mid-October. Waves of cases and resulting quarantines have come and gone since, but we've remained determined to get through the year in-person...and we're almost there. It's taken the efforts of everyone at school and at home to make that happen. Now, we just need to remain diligent for a few more weeks. We appreciate your help throughout the year and hope you can continue to help us navigate the final weeks and finish strong. It takes all of us to make this work.

I know I've mentioned it several times before, but we know that quarantines are frustrating for our families. Believe me, they are frustrating for us too. We want the kids in school. Nobody likes making those phone calls or telling kids they need to go home. We've tried our best to remain consistent in our procedures throughout the year. It's not a perfect system because there is no perfect system, but we've at least tried to stay consistent. Quarantine numbers are lower this week compared to last week and we hope that trend can continue as we close out the year. May 6th is National Nurses Day so I'd like to express my appreciation for our nurse, Paula Miller, for all of the work she's done this year. She's always been amazing, but she's been even more amazing than usual this year.

Here are this week's numbers:

COVID-19 Update April 23, 2021
We currently have 139 students in quarantine/isolation, which is the highest week-ending total since mid-January. 44 are scheduled to return Monday and another 46 by Wednesday. Of course, any additional cases that pop up this weekend could add more names to the list. Hopefully, things start to calm down a bit. Whatever variant is in the area is certainly making its presence felt.

COVID-19 Update April 16, 2021
As we head into the final six weeks of the school year, we are very thankful that we've been able to maintain consistent in-person instruction. I believe today was the 147th day of school for our students. There were times last July, August, and September that we were concerned we may not make it a few weeks with all the unknowns. I remember celebrating making it to Labor Day in one of these emails. While the road to mid-April has been bumpy at times, the partnership between the school and our families has helped us persevere. This week, we were reminded that the road may continue to be bumpy at times. Despite four new positive cases (2 staff and 2 students), only 41 students in the district are currently in quarantine. As I've said before, I know quarantines are frustrating, especially if you've experienced them multiple times. Unfortunately, it's part of the current reality we're facing that we hope will soon be a thing of the past. I'm excited to embark on these last six weeks and hope we can finish strong.

COVID-19 Update April 9, 2021
Three positive cases were reported among students this week. Currently, 11 students are in quarantine/isolation. We are hoping to avoid another wave in the coming weeks as state numbers continue to slowly rise. It is important to avoid complacency as we head into the final six weeks of what's been a unique school year. It is my very sincere hope that we can return to a normal school year when school resumes after the summer break.

COVID-19 Updated March 26, 2021
Quarantine numbers have decreased significantly since the recent wave we experienced a few weeks ago. Hopefully, we can avoid any further waves of that kind for the remainder of the year. I urge everyone to continue to be diligent during spring break to minimize the impact on school once we return. Thank you to everyone for all of your cooperation through this unusual situation. As a reminder, based on IDPH/ISBE guidance, we will discontinue the temperature screenings at our entrances after spring break. IDPH has determined that such a practice is ineffective and unnecessary. We urge all parents to continue to monitor symptoms at home prior to sending students to school to prevent potential exposure and resulting quarantines at school. Also, please remember that if a member of the household is awaiting COVID test results (or is symptomatic), kids should not be sent to school until the test results rule out COVID-19 or an alternative diagnosis is provided to explain the symptoms. This can help us avoid having to quarantine other students in the event that one of the kids from that household ends up testing positive at some point. Here are this week's numbers:

COVID-19 Updates March 19, 2021
COVID-19 numbers improved this week compared to last week. Hopefully, we are through the wave that the high school experienced recently. While there were 3 new cases in the high school since last week's update, there have been none reported since Monday. Of the 53 students currently in quarantine in the district, 36 are scheduled to return on Monday March 22nd.

COVID-19 Update March 12, 2021
Our streak of good weeks ended abruptly this week as we experienced another wave of cases among our high school students and one more positive at the middle school. About 40% of the quarantined students are able to return on Monday and by Wednesday nearly 75% will be able to return. While we had a very good run and things have improved around the area overall, this week shows us that we have to continue to be diligent. I know it's been extremely frustrating for families that have had to endure multiple quarantine periods, but we will continue to deal with contact tracing the same way we have all year. As always, we hope that all of our impacted families are able to avoid major complications from the virus and we look forward to getting the students back as soon as they are able to return.

COVID-19 Update March 6, 2021
This week included some positive cases, but these cases again did not result in the need for contact tracing. As a result, overall quarantine numbers remain low, which continues the trend over recent weeks. Updated numbers are included in the chart below.

COVID-19 Update February 26, 2021
The word "positive" seems to have a different meaning these days when discussing COVID-19, but I'd describe this as a positive week. We had no new cases reported and our quarantine numbers remain low. With staff vaccinations increasing in frequency, the threat of facing widespread staff quarantines decreases each day as well. By mid-March, a majority of our staff will be fully vaccinated, which will help us stay staffed in the event of any potential future spikes in cases in the area.

COVID-19 Update February 19, 2021
The COVID numbers continued to trend in the right direction this week. The chart below demonstrates another good week. We hope this trend can continue and will keep doing our best to maintain our approach in our buildings.

COVID -19 Update February 12, 2021
This week's numbers continued the recent trend we've been seeing. While there were three new positive cases (two students and one staff member), all three were already in quarantine for a period of time. As a result, contact traImagecing wasn't necessary at school so our total quarantine numbers actually slightly decreased this week. Obviously, the recent trend is a good sign, but we know that trends can change quickly so we will continue to be diligent with our approach.
COVID-19 Update February 5, 2021
We have managed to maintain the trend we started to see last week. Quarantine numbers decreased again this week and for the first time since October, no new cases were reported among students or staff. As I've mentioned, this trend is due to the diligence of families and school staff to ensure the environment is safe and healthy for everyone. It is important that students stay home if they are not feeling well or if someone else in the household is awaiting a COVID-19 test result. Obviously, it's winter and there are other illnesses going around, so we've seen a higher percentage of tests coming back negative lately. Still, it's important to be cautious and we appreciate everyone's help with this. As we've seen throughout the pandemic, the virus seems to come and go in waves. Hopefully, we can avoid another big wave and keep moving forward.
You may have heard that educators were included in the current vaccination group. We are now at the point where our staff members that expressed interest in the vaccine (it is not mandatory) have either had an appointment or have an appointment pending. It's a two-dose vaccine, so it takes some time to be fully vaccinated, but at least the process is moving. This has resulted in a renewed optimism among the staff over the last couple of weeks. As access to the vaccine expands, the light at the end of the tunnel starts to get a little brighter.

COVID-19 Update January 29, 2021
After averaging nearly 10 new cases per week between staff and students over the last three weeks, we only had one new case reported this week, which is the lowest number since early November. Our current total of 17 students in quarantine or isolation is the lowest total to end a week since mid-October.

COVID-19 Update January 22, 2021

COVID-19 Update January 15, 2021
We experienced a bit of a spike since last week's update, but the rate of new cases slowed as the week progressed. Of the 109 students in quarantine or isolation district-wide, 73 are scheduled to be released for a return when school resumes on Tuesday. The chart below shows the updated figures. The column for total positives since Aug. 20th has been revised to include a handful of cases that occurred over winter break that may not have been included in last week's total. The totals listed now align again with our master list.

COVID-19 Update-January 8, 2021

COVID-19 Update-December 18

COVID-19 Update-December 11
This week's quarantine and positive case figures are listed in the chart below. We received five new case reports throughout the district this week (three students and two staff). Contact tracing and quarantine numbers from these cases were minimal due to the timing of the tests, the school calendar, and other circumstances involved.

This Week's COVID-19 Numbers - December 4, 2020
The high school will return to in-person instruction on Monday, Dec. 7th. As a result of the recent pivot to remote learning at the high school, quarantine figures are down considerably this week. Remember that healthy quarantines are precautionary measures designed to limit the potential spread of the virus. We have seen very little evidence to confirm significant spread of the virus at school, but will remain diligent when identifying close contacts to mitigate that risk as much as possible. I applaud our students and staff for their efforts going back and forth between in-person and remote instruction.
The numbers below reflect cases and quarantines since my last update on Tues. Nov. 24th. We will be monitoring these figures carefully daily to see if the Thanksgiving holiday has a major impact on our situation.

COVID-19 Update - November 24, 2020
This week's update comes early due to Thanksgiving break. Based on the update from this past weekend, this week's COVID-19 numbers should not come as too much of a surprise. The chart definitely demonstrates why the high school will continue remote learning until Monday, Dec. 7th. A large portion of the high school students quarantined will be eligible to return on that day. The positive cases for the week that are listed include all new cases reported since last Friday's email was sent. Those we learned of over the weekend are included in this week's totals in the chart below.

COVID-19 Update - November 13, 2020
Here is this week's update starting with COVID-19 numbers. This week, we experienced two positive cases -- 1 middle school staff member and 1 high school student. The circumstances for each did not result in large numbers of quarantines, however. Updated figures are below.

COVID-19 Update - November 6
Although county, region, and state COVID-19 figures are trending in the wrong direction, at least our school district's numbers improved this week. We currently have 24 students and 3 staff members in quarantine throughout the district, which is down from 77 students and 6 staff last week and 113 students and 5 staff the week prior. We added one new positive case this week -- a staff member at the grade school. Contact tracing resulted in 6 students and an additional staff member being quarantined. Dozens of students who had been quarantined were cleared for return this week.
Here are the updated figures for this week:

COVID-19 Update - October 30
There was a new positive case this week in the grade school and one in the middle school involving students who had already been out for quarantine due to exposure in the home. As a result and due to the timeline involved, no contact tracing was necessary at school.

10/19/20 -- There were two new positive COVID-19 cases among high school students today. Although these two cases are not linked, they did result in a large number of quarantines. High school classes lead to more quarantines because of the mixed nature of the classes in the schedule throughout the day. We will continue to monitor the situation and communicate any updates via email to families and this webpage.

9/22/20 -- We've had some questions about quarantines and international travel. Original guidance was that international travelers needed to quarantine for 14 days after returning. More recent updates from the CDC no longer require quarantine, but ask travelers to take strict precautions upon return. If you are planning international travel, please communicate with us so we can make sure everyone is on the same page before arrangements are made. Guidance can change quickly.

8/28/20 -- Today, we learned of the first positive case involving a Tremont student who had been in attendance (click here for information).
8/27/20 -- IDPH has outlined some metrics that schools can use to determine if a short-term closure, referred to as an "adaptive pause," may be necessary. While conditions within Tremont itself or within the school itself could lead to such a determination, the metrics on a county level are available at the link on the left side of the page. There appears to be a week lag in data, but it is useful information as we continue to navigate this situation.

8/19/20 -- We have updated our response to COVID-19 protocols slightly based on clarified guidance from the Tazewell County Health Department and IDPH. This document replaces the 8/16/20 updated protocol. See the link on the left side of the page to access the document. The primary difference is a slight modification to the initial assessment of symptoms by our school nurse.

8/16/20 -- We have updated our response to COVID-19 protocols based on new guidance from the Tazewell County Health Department and the Illinois Department of Public Health. This document outlines quarantine procedures and updates to requirements and timelines for returning to school. See the link on the left side of the page to access the document.
As you read the protocols, please note the difference between " quarantine" and "isolation." Isolation is for those that are showing COVID-19 symptoms and/or have received a positive COVID-19 test result. These individuals should be isolated within the home to avoid any additional exposure to members of the household. Other household members and close contacts of positive or suspected cases should quarantine by staying home and away from people outside the home for the duration of the quarantine period. Since total isolation is not always possible, time frames for returning to school can be longer than 14 days if exposure to an infected individual cannot be avoided. The school and health department will cooperate to ensure these timelines are communicated to families impacted.
8/15/20 -- We have added a FAQ page from the Illinois Department of Public Health that pertains directly to schools. This FAQ covers many different topics.
8/15/20 -- What could cause a school closure?
There have been some questions about what could lead to a school closure. There are a variety of situations that could lead to a school closure, so it is important that families are prepared for this possibility as well as a transition to remote learning.
Short-term closure: Should a confirmed or probable case of COVID-19 appear in a school, the local health department and the school district will work together to determine whether a temporary closure is necessary. This temporary closure could last a couple of days to provide officials with an opportunity to assess the situation and provide appropriate communication to anyone potentially exposed to the virus.
Long-term closure: 1) Increased community spread of the virus or an outbreak of cases within the school could result in a longer-term closure and switch to remote learning. 2) Another major concern of the district is our ability to continue to adequately staff in-person instruction if the number of quarantine situations spikes. These quarantines could result from factors inside or outside of school and be completely out of anyone's control. With an ongoing shortage of substitute teachers statewide, which has only been worsened by the pandemic, it's a real possibility that in-person instruction could be halted by our inability to staff our buildings appropriately. We will do our best to stay in session as long as possible to provide the best in-person instruction we can under the circumstances, but there can be no guarantees it will last, so families should be prepared for a potentially sudden change in plans. If you know of anyone who may be interested in working as a substitute teacher, please contact the district office for more information. 3) A statewide or regional move backwards in reopening phases could also lead to a long-term closure and transition to remote learning.